A Close Look at Cervical Cancer in Haitian Women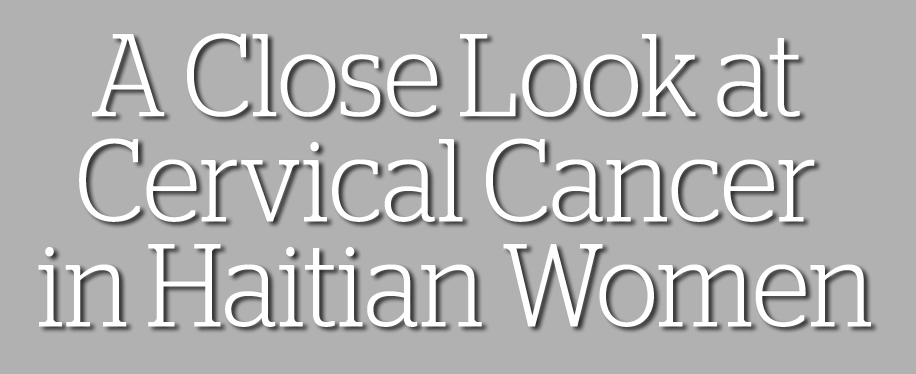 A Sylvester Comprehensive Cancer Center researcher is investigating the connection between plants and cancer in the Haitian community.
When Miami native Erin Kobetz returned to South Florida after earning her Ph.D. in public health, she didn't know where her new work was going to take her.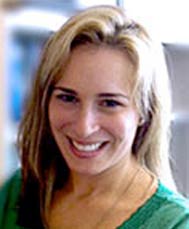 Hired to lead Sylvester Comprehensive Cancer Center's efforts to address health disparities and cancer control, she reviewed countless maps of medical data in South Florida. Time after time, she noticed shockingly high rates of cervical cancer in a concentrated area; when she drove there, she found signs written in Creole.
"The excess burden of cervical cancer in Little Haiti reflects the inequitable distribution of health opportunity throughout South Florida. I saw this disparity as a both an opportunity and obligation to use research as a way to catalyze social change," says Kobetz, who is associate director of cancer control for Sylvester and senior associate dean for health disparities at the University of Miami Miller School of Medicine.
She has been working in Little Haiti ever since.
Little Haiti is the community epicenter for the estimated 500,000 to 1 million Haitian immigrants and their children living in South Florida. It is a neighborhood characterized by cultural resilience—as well as poverty, and limited access to a formal health care system. A shortage of health care providers, plus residents' lack of health insurance, immigration status and limited proficiency in English and/or Spanish combine to put health care out of reach for many members of the community.
About the Photo
Little Haiti is the community epicenter for the estimated 500,000 to 1 million Haitian immigrants and their children living in South Florida. Sylvester Comprehensive Cancer Center's Erin Kobetz is studying shockingly high cervical cancer rates in Miami's Little Haiti neighborhood.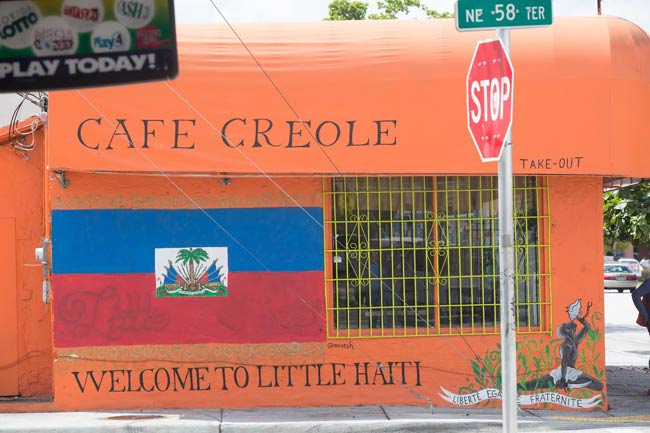 For more than a decade, Kobetz has collaborated with a network of community partners in Little Haiti to address these barriers to health care, and to seek information about health disparities within South Florida's Haitian community—as well as in Haiti itself. Her main focus is cervical cancer, a largely preventable disease that affects Haitian women at four times the rate of the state average.
"Disparities in cervical cancer are largely amenable to intervention. By working with community partners, we've developed innovative approaches to address gaps in health care delivery that are community-based and culturally relevant," she says.
In 2004, she established Patné en Aksyon (Partners in Action), a campus-community partnership aimed at reducing disability and death from cervical cancer among Haitian women. Patné en Aksyon supports multiple ongoing research projects, and conducts outreach to educate residents about preventive health care and the importance of cancer screenings.
Based on the success of these efforts, Kobetz and her colleagues have translated some of their initiatives to Haiti, where they continue to explore collaboration opportunities with non-governmental organizations on the ground.
The Cigna Foundation recently awarded Kobetz a grant through its World of Difference program to study how plant use in the Haitian community may contribute to the increased cancer risk.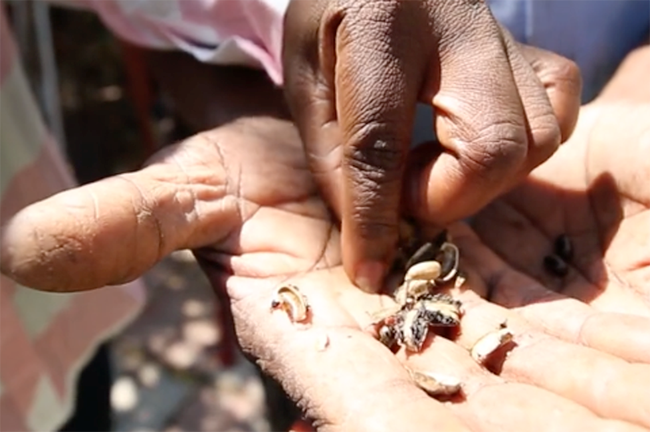 For this project she will deploy community health workers to collect plant specimens, and information about how they are used for health purposes, from Haitian women and herbalists working in Little Haiti. Partners from the world-renowned Fairchild Tropical Botanical Garden will validate the plants and determine their phyto-chemical composition, information that can later be used to investigate potential biological links between the plants and cancer. She will also participate in Fairchild's Green Treasures Intergenerational Interviews program addressing plant use in the Haitian community, and work with Fairchild's well-established education department to develop an outreach program addressing plants and health.
David Figliuzzi, executive director of the Cigna Foundation, said the community health worker concept is essential to providing people with guidance and support as they navigate complex health care and social service systems.
The World of Difference program takes a unique approach to giving, built on strong partnerships that "spread the health" to individuals facing medical challenges. Cigna is currently supporting 15 organizations through this initiative, impacting more than 50,000 people worldwide.
"The work of Dr. Kobetz exemplifies the importance of helping people overcome barriers to health and well-being and to live up to their potential," Figliuzzi says.
Kobetz added, "I think, on some level, we are all connected to the idea that health is a human right."
- MELISSA PEERLESS / UM News