A necklace of emerald green islands forms a gentle arc at the outer reaches of the Caribbean Sea, proud sentinels guarding the richness and beauty within – delicate ecosystems, wondrous corals, exquisite marine life, and mysteries of past cultures and the stories of today's descendants.
It is around these Leeward and Windward islands that a young couple from the University of Miami wandered nearly 70 years ago, plucking samples of marine life from the warm waters in a Darwinian task of research and cataloging. Nancy and Gilbert Voss turned the passion for their work into what is believed to be one of the most comprehensive and rare collections of marine invertebrates in the world now housed at the Rosenstiel School of Marine and Atmospheric Science.
As early as the 1930s, UM marine scientists were exploring the abundant waters of the Caribbean. Today, UM scientists are working to save endangered corals from the impacts of climate change, and they examine ocean circulations and atmospheric conditions to better understand and predict the behaviors of the Atlantic hurricane season.
When the University of Miami was established in 1925, its founders envisioned a Pan American university that would connect and bond with its neighbors throughout the Caribbean and Latin America.
In 1926, the University of Miami played one of its first football games in Cuba against the University of Havana. When Cubans fled to Miami following the 1959 revolution, UM opened its doors to many of the exiles so they could learn English, finish their education or participate in a postgraduate refresher course in medicine to help Cuban physicians receive certification in their new home.
Through the years, UM has built relationships with peer institutions sprinkled throughout the Caribbean to share knowledge. Exercising academic freedom, UM faculty have pursued research and study across the islands, including Cuba.
For more than 20 years, Miller School of Medicine doctors have traveled to Haiti to provide medical training to Haitians and work to improve health care on the island. Since the devastating 2010 earthquake, hundreds of UM faculty, students, staff and alumni have spent time in Haiti to assist in infrastructure design, staff rural health clinics, and work with young Haitians to break a choking and debilitating cycle of poverty.
Library exhibit, conversation pay tribute to Haitian luminary

April 28, 2023

Jacques Stéphen Alexis, who inspired generations of Haitian intellectuals with his writing and activism, was honored at a University of Miami event that coincided with the opening of an art exhibition in the Richter Library.

Visionaries advance a 'Latine' narrative for democracy

January 30, 2023

Promoting values of inclusion, equity, and collaboration, a panel of thought leaders shared their personal stories to forge a blueprint for a new American democracy, as part of a forum hosted by the University of Miami Institute for Advanced Study of the Americas.

Cuban Heritage Collection celebrates anniversary of its Roberto C. Goizueta Pavilion

January 22, 2023

The pavilion, located in the Otto G. Richter Library at the Coral Gables Campus, has greeted countless scholars, researchers, and community members offering a gateway to the largest depository of Cuban materials outside of the island.
Today, the research and scholarship ongoing in the Caribbean is as deep and rich as the soothing tropical waters.
Experts study shark behavior and hunt ships lost in hurricanes of the past. Faculty delve into the cultures, the music, theater, art and architecture in Cuba and surrounding islands. Miami Law experts follow changes in immigration laws impacting thousands of people on the islands and in Miami.
Researchers throughout the world make sojourns to the University of Miami Libraries to spend days poring through the delicate documents and digital images from the famed Cuban Heritage Collection – which houses invaluable materials chronicling life in Cuba from colonial times to present day.
In March 2017, during a visit to Costa Rica, UM President Julio Frenk announced two new initiatives to solidify UM as a connector in the Americas: creating the Hemispheric University Consortium to advance research and education throughout the Americas and launching a Hemispheric Innovation Hub to shape the next generation of entrepreneurs and spur economic growth through invention.
The University of Miami's unique geographic endowment – located in one of the world's most diverse and cosmopolitan cities – contributes to its founding mission to explore and embrace its neighbors to the south.
It's a vision that is lifting UM to its centennial celebration in 2025.
Peter E. Howard / Asst. Vice President, News and Media Relations
A Museum of Marine Life
The University of Miami Marine Invertebrate Museum at the Rosenstiel School of Marine and Atmospheric Science is CITES (Convention on International Trade in Endangered Species)-certified and houses about 93,000 specimens of marine life. Over the years, the research here has helped identify more than 600 new species.
Tell Us What You Think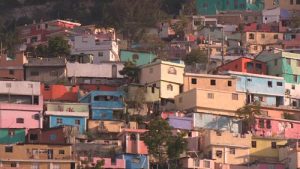 Do you have a favorite story to share about your travels to the Caribbean, or how your life may have been influenced by its music, art or culture? Please tell us about it. The Cuba and the Caribbean Special Report explores the research and scholarship occurring in the Caribbean Basin by University of Miami faculty, students, alumni and staff. But it's also about relationships the University has developed, both past and present, in the region. Maybe you, too, have a special relationship with the islands. We want to hear from you. UM News welcomes your constructive comments and feedback. Submissions will be reviewed and edited for content and substance.
Visits to Cuba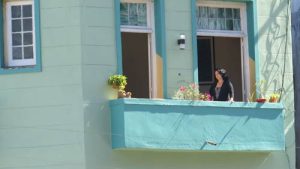 UM News traveled to Cuba twice in early 2017, accompanying faculty and students on scheduled trips to the island. In March, a group of students led by Rabbi Lyle Rothman at University of Miami Hillel, visited with Cuban Jews in Havana, paid respects at Jewish cemeteries and engaged with Cuban-Jewish teens in local community centers. In January, Dr. Tanya L. Zakrison, assistant professor of surgery at UM's Miller School of Medicine and a trauma surgeon at Ryder Trauma Center, attended an international health care conference at the University of Havana's General Calixto Garcia Hospital.
The Cuba and the Caribbean Special Report explores the mysteries, inventions, culture, challenges and partnerships intertwined between the islands and its people and UM. Over nine months, UM News, … More