Creative Insight on Cuba's Wastewater System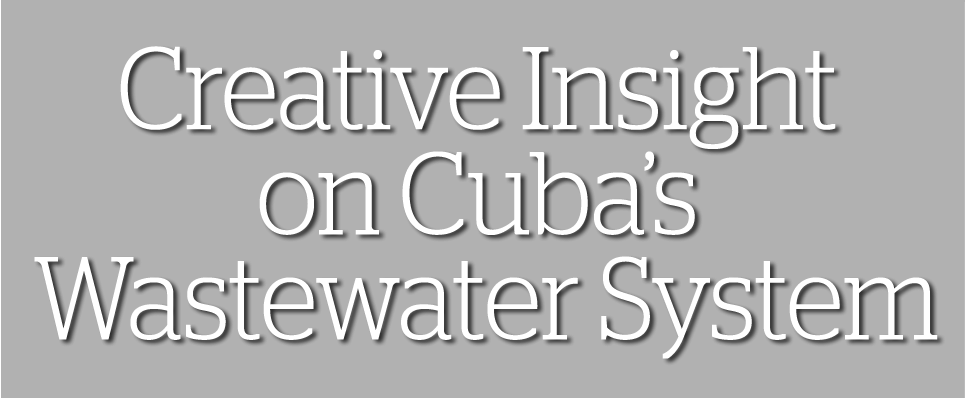 Limited information on Cuba's water infrastructure system didn't stop two UM students from developing award-winning research.
An unlikely duo—Alexandra Westbrook from Miami and Naraya Sabrina from Brazil—combined their studies in engineering and biology at the University of Miami for their research on wastewater systems in Havana, Cuba. Entitled Havana's Wastewater Treatment Plants: Changes Over Time and Estimate of Replacement Cost, the research won them first place in the Association for the Study of the Cuban Economy (ASCE) 2016 Jorge Perez-Lopez Graduate and Undergraduate Student Award Competition.
"We wrote this paper because we had a lot of new information about Havana's wastewater system, so we wanted to publish it to contribute to this area of research," Sabrina says.
Sabrina, who is a recent biology graduate from UM's College of Arts and Sciences and was an exchange student from Brazil, led the charge in drafting the paper while co-author Westbrook, a recent UM College of Engineering graduate, used an innovative approach to find out more about the functioning state of wastewater tanks in Havana.
"Using Google Earth, we examined the different wastewater tanks in Havana and were able to tell the ones that were in operation, and the ones that weren't," Westbrook says. "If the image was darker, the tank was in operation. If the image was lighter in color, the tank was not in operation."
In their research, the team evaluated various factors of wastewater treatment plants from 2000 to the present and proposed cost-effective methods to help eliminate the transmission of disease through the contamination of Havana's water supply. This area of research has a direct effect on Cubans and the potential disease and negative ecological impacts they face from the lack of properly functioning wastewater plants.
About the Photo
Sewage pipes dump waste directly into the bay of Cojímar, Cuba, a small fishing village east of Havana that was the inspiration for Ernest Hemingway's Nobel prize-winning The Old Man and the Sea. Photo credit: Jessica M. Castillo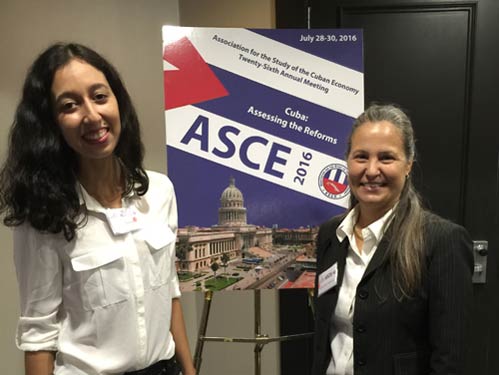 The project began in Helena Solo-Gabriele's class. Solo-Gabriele, a professor of civil, architectural, and environmental engineering at the College of Engineering, encouraged the students to apply for the ASCE award and mentored the team throughout the process.
"It was fascinating to see students from different disciplines work together," says Solo-Gabriele. She was proud of the way her students "came together to develop an innovative approach" and provided results that "are relevant in addressing potential contamination of the (Havana) water supply."
While Google Earth provided updates only every couple of years due to restrictive Cuban policies, the team was still able to see progress from 2000 to 2016.
Westbrook recalls seeing the construction of new tanks throughout the years and tracking their operational status.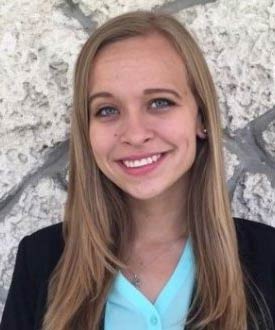 "In the first image we saw, there was nothing there," she says. "Then, in the next image, there were a few tanks. And in a later one, we could see that there were multiple tanks and they were all in operation," says Westbrook.
The problem that Havana is facing is largely due to a growing population serviced by the capital's wastewater tanks.
"The Sistema Central is the biggest plant in Havana and should service 600,000 people but, right now, it is servicing 945,000 people," says Sabrina, the lead researcher for the paper.
Sabrina and Westbrook were able to make these discoveries with the little information available to them by using internet searches and Google Imagery.
"Our study was limited mainly by the lack of available information regarding the wastewater infrastructure of Havana," Sabrina says.
Despite these roadblocks, the team's paper won first place and earned Sabrina—as the lead author—a complimentary one-year membership to ASCE, an opportunity to attend and present their study at the annual ASCE conference, and a travel stipend of $800 plus a $400 cash reward.
Following graduation, Westbrook is now pursuing a graduate degree at the University of Florida and continues to work remotely for Hazen and Sawyer, a water engineering company in Miami.
As of spring 2017, Sabrina was living in Brazil and exploring graduate school.
- ANDRES TAMAYO / UM News