A Renewed, Tenuous Relationship

The future of U.S.-Cuba relations is being closely watched amidst changing administrations and policies.
On December 17, 2014, President Barack Obama announced that the United States and Cuba would renew diplomatic relations. After more than 50 years of estrangement—which included a confrontation that brought the world close to a nuclear war—embassies were reopened in Havana and Washington, D.C. Restrictions on travel and remittances were relaxed. President Obama and his family walked the streets of the Cuban capital.
The news was greeted with mixed feelings for many in Miami. Some Cuban-Americans felt that it was about time the United States extended an olive branch to their neighbors to the south, arguing that cultural exchanges and an increase in American tourism to the Communist island could trigger internal change.
The naysayers saw it as a betrayal to the U.S. principles of civil rights and democracy, citing Cuba's lack of basic individual freedoms, repression of the press and dissident movements, as well as lack of open elections.
The relationship got a bit more complicated in June 2017 when President Donald Trump issued a directive to reverse some of Obama's policies. Trump intends to tighten travel restrictions for Americans going to Cuba, especially for individuals who were permitted to travel alone under the "people-to-people exchange" category. In addition, Trump is curtailing U.S. companies from doing business that benefits the Cuban military, which oversees state-run businesses and controls about 60 percent of the Cuban economy. The full impact of the changes is not expected to be known for months.
The tensions between the two countries continued to escalate after US officials based in Cuba were found to be the victims of a sonic attack that left them with ear and hearing damage. In response, the U.S. evacuated about 60 percent of its staff in the embassy in Havana, 15 Cuban diplomats were expelled from the Cuban embassy in Washington, D.C. and the U.S. Department of State has warned citizens not to travel to Cuba.
About the Photo
On August 14, 2015, the U.S. Embassy in Havana, Cuba, reopened in ceremonies officiated by former Secretary of State John Kerry. The embassy was closed in 1961 when the U.S. severed diplomatic ties with Cuba and the Castro regime.
"The situation with Cuba is fluid," says Andy Gomez, retired UM dean of international studies and interim director of the Institute for Cuban and Cuban-American Studies (ICCAS).
Since the rapprochement, the number of American tourists to Cuba has skyrocketed. Some 3.52 million visitors went to the island in 2015, a 17.4 percent hike from 2014. About $2 billion is sent in remittances from the U.S. annually. (Remittances are the amount of money a U.S. citizen can legally send to Cubans abroad, and no changes were made to this policy by the Trump administration.)
Those remittances play a vital role in Cuban society, says Yoani Sánchez, the noted independent Cuban journalist, who is UM's first Distinguished Presidential Fellow.
"Those remittances support so many senior citizens," says Sánchez. "If it wasn't for what their children send them monthly, they would not be able to put a plate of food on the table."
Many Cuba watchers were concerned with how far the Trump administration would go in rescinding the Obama decisions on Cuba. As it stands now, travel for educational purposes is still allowed, but people must travel in tour groups and be accompanied by a company representative. And, rather than the honor system that was used under Obama for classifying travel under one of 12 permitted categories, the U.S. Treasury Department will now audit itineraries.
Gomez, believes that—like many other scholars—the relaxed travel now in place is good for scholars, who benefit from the ability to carry out research "on the ground."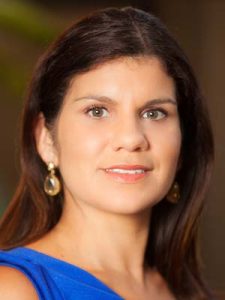 Michelle Maldonado, professor of religious studies at UM's College of Arts and Sciences, has done research on the island where her parents were born. On her first trip in 1997, while studying for her master's degree at Union Theological Seminary, she spent several weeks researching the Afro-Cuban religion Santería, making friends with practitioners and watching religious ceremonies. The relationships she developed on that trip allowed her to return in 2003 to carry out more research.
She found those experiences extremely valuable, especially as she studied the various elements of Cuba's terrains, rivers and fauna which play a fundamental role in the religions of Santería and Palo Monte.
"When you're studying these Afro-Cuban religions, even though they're practiced here in Miami and in other parts of the U.S., they were born as distinctive traditions on the island," Maldonado says.
"To have the opportunity to go to the country that gave birth to these religious practices and talk to practitioners about the complexity of religions on the island and their distinctiveness is valuable."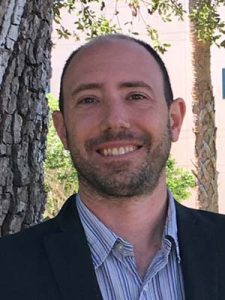 Michael Touchton, a UM political science assistant professor in the College of Arts and Sciences who gave a talk at the University of Havana's Department of Health Sciences in late February 2017 on Brazilian Health Care Performance, believes greater exchange with Cuban professors is crucial.
"There is so much superior work that could be done if we team up with Cuban academics," he says. "They don't have the resources, but by combining our expertise we can do excellent work."
Lillian Manzor, associate professor and department chair of the Department of Modern Languages and Literatures at the College of Arts and Sciences, was born in Cuba and has traveled to the island since 1986. During that time she has developed strong professional ties with Cuban academics and others on the island and believes the rapprochement can only be beneficial.
"I think the establishment of relations is long overdue," she says. "Engagement with other countries has proven to be better than isolationist tactics."
- BARBARA GUTIERREZ / UM News