A Trusted Ally for Leftists

UM experts provide insight into Cuba's hemispheric importance for negotiations.
Nestled in the Caribbean Basin between the Americas, Cuba is often chosen as a negotiating hub for agreements between government and non-government groups. UM News sat down with experts from the University of Miami's College of Arts and Sciences to learn more.
Department of Geography and International Studies Assistant Professor Elvira Maria Restrepo, a Colombian-American, took a one-year leave to be a special advisor on peace building to Colombian President Juan Manuel Santos on his historic peace agreement with the FARC. Department of Political Science Assistant Professor Michael Touchton is an expert in comparative politics and economics in developing and underdeveloped countries, particularly in Latin America.
UM News: Why was Cuba chosen as a locale for negotiations between Colombia and the FARC?
About the Photo
Cuba is considered a safe haven for negotiations and was used in negotiations between the FARC and the Colombian government. This photo is of ongoing negotiations at Havana's Hotel Nacional de Cuba in February 2015. Photo credit: EFE News Service.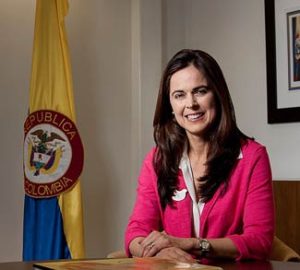 Elvira Maria Restrepo: Cuba and Colombia have had a longstanding but often interrupted relationship. Since the beginning of Colombia's armed conflict with the guerrillas (in the 1960s), Cuba has been an important protagonist in either multiplying conflict, by helping the guerrilla wars, or paving the path for peace agreements. Cuba was chosen for security, geopolitical and practical reasons. The protracted conflict between Colombia and the FARC, an organized group of left-wing guerrillas, killing each other fighting in a war for over 50 years had created an enormous lack of trust between them. Cuba, as an authoritarian country, provided security and guarantees of secrecy necessary for the negotiations. The FARC's relationship with Cuba and Fidel Castro dates back to the 1960s. All of these factors made Cuba a legitimate and safe place for the FARC guerrillas. For the Colombian government, Cuba provided the much-needed secrecy to achieve initial talks. In addition, two overarching principles of the negotiations included no cease fire and no partial agreements until both factions agreed upon everything. Without a cease-fire agreement, the guerrillas had to be outside of Colombia, and for practical reasons Havana was close enough. Geopolitically, choosing Havana for negotiations was mutually beneficial for the U.S. and the Colombian government. Because the U.S. is Colombia's key ally in the hemisphere, the U.S. was involved as an official presence in the peace process, which helped legitimize Cuba in the eyes of the U.S.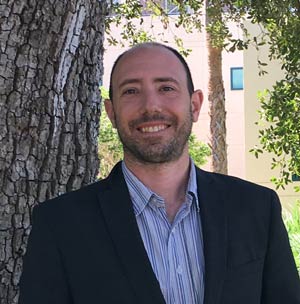 Michael Touchton: Cuba is an attractive locale because one of the parties is a leftist guerilla group and revolutionary actor. Additionally, the Castro regime historically supported many leftist revolutions. More recently, Cuba has exhorted such groups to lay down their arms and pursue change at the ballot box by becoming active political parties. Many former leftist guerillas ended up in office, such as in Nicaragua and Brazil. Cuba's association with leftist political victories makes it a trusted ally for leftist guerilla groups. These groups regard Cuba as safe territory as well as a safe haven to negotiate peace agreements. They also regard Cuba as a source of longtime financial support. Therefore, Cuba serves as an attractive site for talks and this avoids the stigma of holding negotiations in the U.S. If the talks took place at Camp David, for example, most leftists in Latin America would not trust the process because they would expect the U.S. to meddle in negotiations. In contrast, negotiations between right-wing paramilitaries would never take place in Cuba because of Cuba's historic opposition to those causes.
UM News: Did Cuba prove to be the best location to keep the story out of the press?
Restrepo: Yes, Cuba did prove to be the ideal location to keep the story a secret, especially during the initial secret phase of the process. It became difficult to keep the story quiet since local media and media outside of Cuba covered the secrets. Nevertheless, Cuba was very prudent about allowing the Cuban media to interfere with the negotiations. The FARC were covered and criticized by other media and many issues were magnified as a result.

UM News: Did social media play a part in exploiting the issues surrounding the geopolitical sensitivities of this negotiation and the subsequent vote?
Restrepo: Yes, social media did play an important part in exploiting the issues during the campaign for the peace referendum. Similar to what happened with Brexit and in the 2016 U.S. Presidential election, social media exposed a lot of post-truths and exaggerations that contributed to the misunderstanding of the final agreement, and created major confusion among a misinformed and/or disgruntled public. The weight of social media misinformation was exacerbated by the failure of the Colombian government to better communicate with its citizens, many of whom felt disenfranchised before the peace referendum on October 2, 2016. Colombia has a history of agreements with prior guerillas, dating back to the 1980s, without consulting the people and without the massive influence of social media. Consequently, those who opposed the peace agreement exploited these sensitivities, using partial lies and misinformation. Social media became a source of information for the youth and those under the age of 50. This is where the era of "post-truth" comes in [Restrepo cites the following Oxford Dictionary definition: "relating to or denoting circumstances in which objective facts are less influential in shaping public opinion than appeals to emotion and personal belief"].
UM News: Do you believe Cuba will continue to be chosen as a locale for negotiations between other countries?
Touchton: Yes, I believe it will because the Cuban government is a trusted ally for leftists. There will be more negotiations under the right circumstances in Cuba, but it won't become an international negotiating hub. Cuba works as a negotiating space only when the actors fully trust the Cubans for historical and political reasons. Any rebel group or government would have had to receive historic support from Havana to hold negotiations there. For example, if a scenario evolves in Venezuela such that President Nicolás Maduro agrees to negotiate with the opposition, he may propose Havana as a natural choice for talks. These kinds of talks would bring a lot of prestige to Raul Castro and the Cuban government, as have the FARC negotiations. The Cubans would garner positive attention, and add legitimacy to a regime that in many people's minds is illegitimate. In turn, these benefits would allow Raul to stay in power longer. If so, the negotiations would be seen as an extension of support of the revolutionary left in the Americas, and Cuba would still be offering support for leftist causes not through regime change, but in a more diplomatic manner by providing a negotiating table.
- ALEX BASSIL / UM News